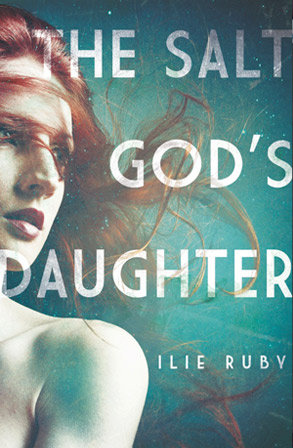 Background
The Salt God's Daughter was inspired by the confluence of real life and a Celtic myth—the latter of which came to me through a folksong my mother plays on the guitar, "The Great Silkie of Sule Skerry." According to Scottish lore, selkies are human on land and seals in the water. They are known for their ability to romance the lonely and love-starved, only to steal their progeny and return to their home in the sea. My aim was to modernize the myth by setting it in a contemporary landscape. I also wanted to explore the notions of fluid and fixed identities. There are two selkies in the novel, and though the myth of elusive shapeshifters is the map, the plotline follows the evolution of a family. While there is a core love story at work here, the novel belongs to resolute sisters Ruthie and Dolly. They are my champions.
Synopsis
Set in Long Beach, California, beginning in the 1970s, The Salt God's Daughter follows three generations of women who are linked by a rare, elusive quality that makes them unmistakably different. Theirs is a world teeming with ancestral stories, inherited memory, and meteoric myths about the stars and the sea.
Diana Gold raises her two daughters on the road, charting their course according to an imagined map drawn from the Old Farmer's Almanac. Ruthie and Dolly grow up in the back of her station wagon, and later, in an old motel turned retirement home on the ocean, a place where residents run with half-packed suitcases into the ocean at night, where lipstick kisses are left on handkerchiefs buried in empty bottles, and where love comes in the most unlikely and mysterious of places—perhaps it even comes from the ocean.
Fiercely protective of each other the sisters are unaware of how far they have drifted from traditional society. Their lives are intertwined until Ruthie meets Graham, a mysterious sailor. When Ruthie's daughter is born with a strange condition, it challenges everything she knows about the women in her family and their ties to the sea.
Ruthie has always feared the ocean, but her daughter, Naida is irrevocably drawn to it. In an oceanic wilderness where identity is as fluid as the ocean, Ruthie must face all that she has come to distrust—her mother, her daughter, and the changing tides—in order to find out who she really is.
Impeccably narrated in two powerful and distinctive voices, The Salt God's Daughter is a provocative, timeless story that explores our ability to transcend limitations and find belonging even in the face of seemingly insurmountable odds.