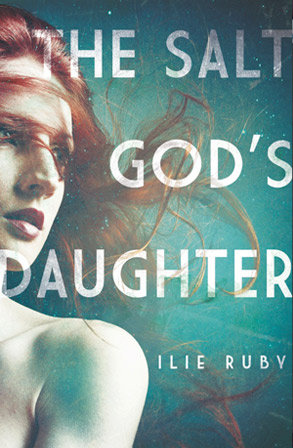 Description
The Salt God's Daughter is a story of hope, of facing the good (and bad) luck of circumstance, and of reclaiming lost rites of passage. The story is told by a mother and daughter who are forever changed by violence, by family mysteries, and by towering acts of love. In an oceanic wilderness where identity is as changeable as the wind, they find in themselves a strength that transcends their sorrow, one that flows from the sea to the sky and back. Theirs is a tale that brings to light the primal divinity of the isolated, the marginalized and of those bonded by blood and also by shared familial mythology.
The book was inspired by the confluence of real life and a Celtic myth, the latter of which comes from a folksong my mother used to play on the guitar, "The Great Silkie of Sule Skerry." While the myth of elusive shapeshifters is the map, the plotlines reflect the real-life experiences of many women, some known and several unknown. Their voices illuminate a particular female experience through generations—one that appears to be shrouded in shadows, but that is made indelible, born of light. This is a story about how one single connection can heal a person, whether it is found between a woman and nature, between a mother and daughter, in the secrets of sisters, or in the arms of the first person with whom you shared your heart. When all is said and done, this novel belongs to resolute sisters Ruthie and Dolly. They are my champions. Their journey of discovery and survival is the center of this story.
Synopsis
Set in Long Beach, California, beginning in the 1970s, The Salt God's Daughter follows three generations of extraordinary women who share something unique—something magical and untamed that makes them unmistakably different from others. Theirs is a world teeming with ancestral stories, exotic folklore, inherited memory, and meteoric myths.
Meet Diana Gold, who raises her two daughters on the road, charting their course according to an imagined map of secrets drawn from the Old Farmer's Almanac. Meet her daughters—Ruthie and Dolly—who are raised in the back of their mother's station wagon and then later in an old motel turned retirement home on the ocean, a place where the residents run with half-packed suitcases into the ocean at night, where lipstick kisses are left on handkerchiefs and buried in empty bottles, and where love comes in the most unlikely and mysterious of places—perhaps it even walks right out of the ocean in the form of a man.
Ruthie and Dolly are caught in the wilds of this enchanted landscape, fiercely protective of each other and unaware of how far they have drifted from traditional society. Years later, Ruthie's daughter is born with a secret that will challenge her ties to the women in her family, and to the ocean.
Impeccably narrated in two powerful and distinctive voices, The Salt God's Daughter puts a feminist spin on a traditional Scottish folktale about the selkies—a provocative, timeless story that explores our ability to transcend the limitations of a world that can be hostile to those who are different, and to find joy and belonging even in the face of seemingly insurmountable odds.